IRRIGATION FILTERS
Captain offers a wide range of filters to remove impurities such as sand, pebble, silt, etc. from irrigation water. Without the use of filters, the irrigation systems can become clogged, thus reducing their effectiveness and increase in maintenance cost.
Our range of irrigation filters:
Y-type screen filter
Y-type disc filter
T-type screen filter
T-type disc filter
Semi automatic screen filter
Semi automatic disc filter
Hydrocyclone filter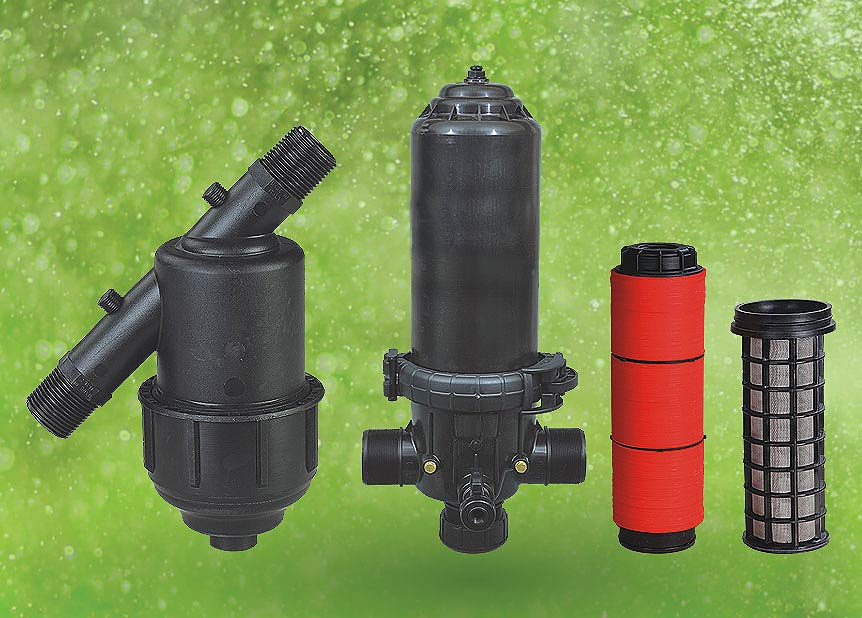 FEATURES
Screen Filters Y - Type
Inside-Outside Filteration
Specially Designed opener key is given with 1.5" & 2" filters
Easy to install directly In-Line
Pressure Rating : PN-16
Screen Filter T - Type (Mesh Size: 30,80,120,150 microns)
Inside-Outside Filtration
Bigger Port for Water drainage
Special Single mesh SS-316 for strength and corrosion resistance
Provided with specially designed vacuum breaker valve to avoid vacuum forma*tion
The filters are made from special chemically bonded polymer which are weather resistant
Clamp made out of re-inforced polypropylene with plated steel for durability
Specially designed long handle for easy clamp opening
Disc Filter (Disc size: 120 microns & 150 microns)
Dupont Nylon Hybrid Clamp with SS Lock for high pressure operations
PPGF Slip-on flange for easy installation
Bigger drain Port with 3/4" ball valve for quick drainage
Disc Filters are made with special Helix System which gives better performances & results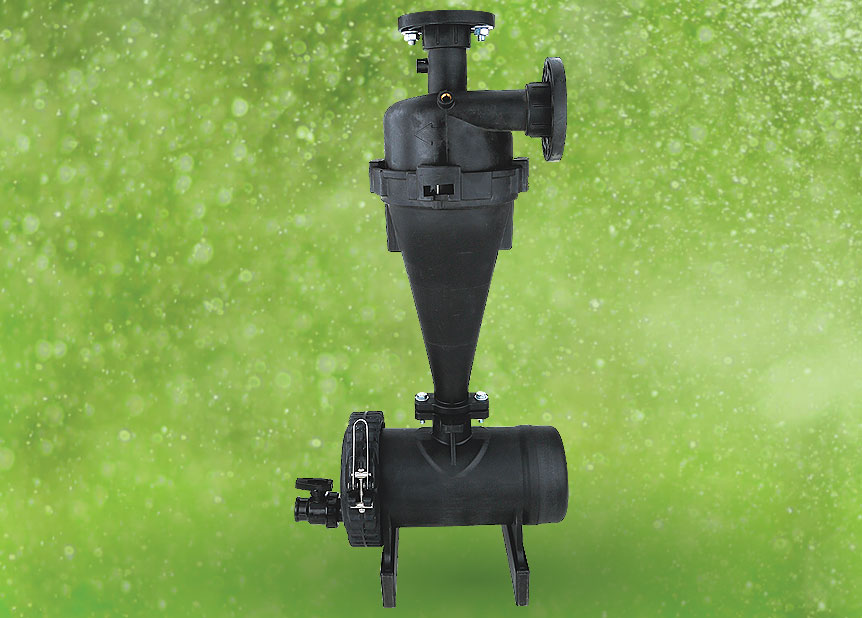 FEATURES
Body made of reinforced engineering for durability
Hydro Dynamically designed to create maximum centrifugal action
Dirt can be easily flushed out through drain port
Collector chamber can be easily cleaned by opening collector cover
Hybrid PP Clamp with SS lock used to open/close collector cover from collector chamber
Easy to install and low maintenance
New stand for height increases
| | |
| --- | --- |
| Product Name : | Hydrocyclone Filter |
| Available In : | 2", 21/2", 3" |
| Material of Construction : | Reinforced Polypropylene / Nylon |
| Available Connections : | BSPT Male Threaded Flange / Victaulic |
| Max.Operating Pressure : | 6Kgs/cm2 |
Pressure Gauge
Features
Product
Model
CPL-305
CPL-310
CPL-320

Thread Size : 1/4" BSP Male
Economical Version
General Purpose Application
Warranty 12 months
Dial : 2"

Thread Size : 1/4" BSP Male
General Purpose Application
Warranty: 12 Months
Dial: 21/2"

Thread Size : 1/4" BSP Male
Rugged Construction
Glycerine Filled
Standard followed in General EN-837-1
Warranty: 12 Months
Dial: 21/2"